Prior to leaving, please thoroughly clean the room and replace any supplies you used during the day. Don't know where to find a replacement for something you used? Consult the Where to Find Things in Clinic guide. Still can't find it? Text the Chief TS (Brittany) or Ops Chair (James Blum).
Check the following areas against the pictures below:
Top of the Phlebotomy Cart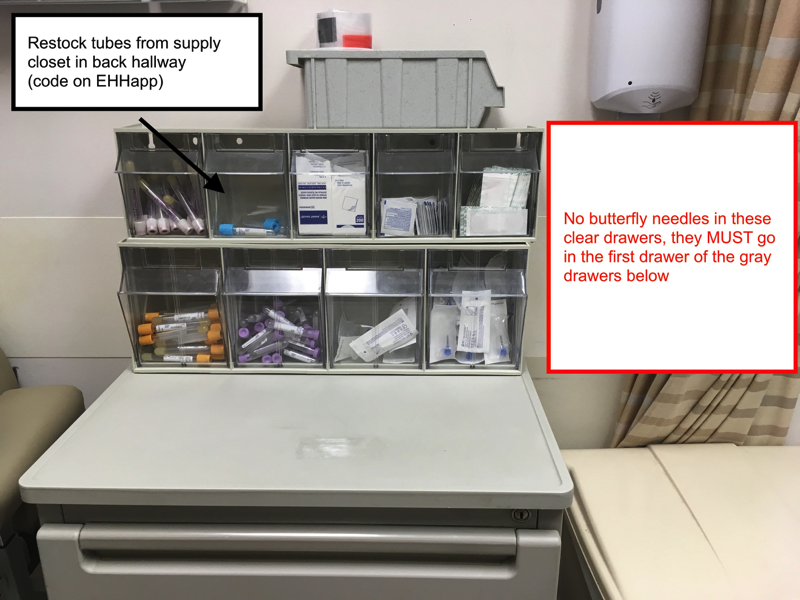 Phlebotomy Cart: First Drawer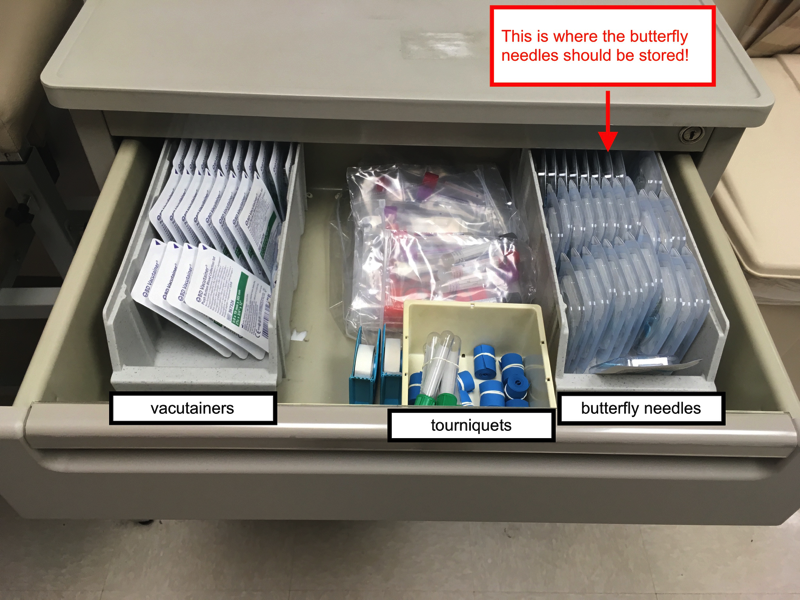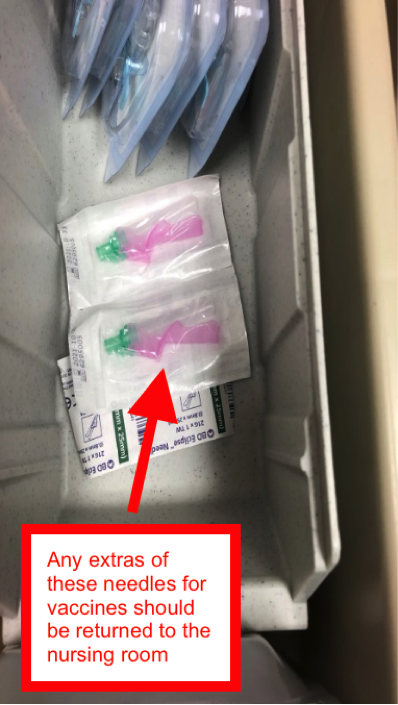 Phlebotomy Cart: Second Drawer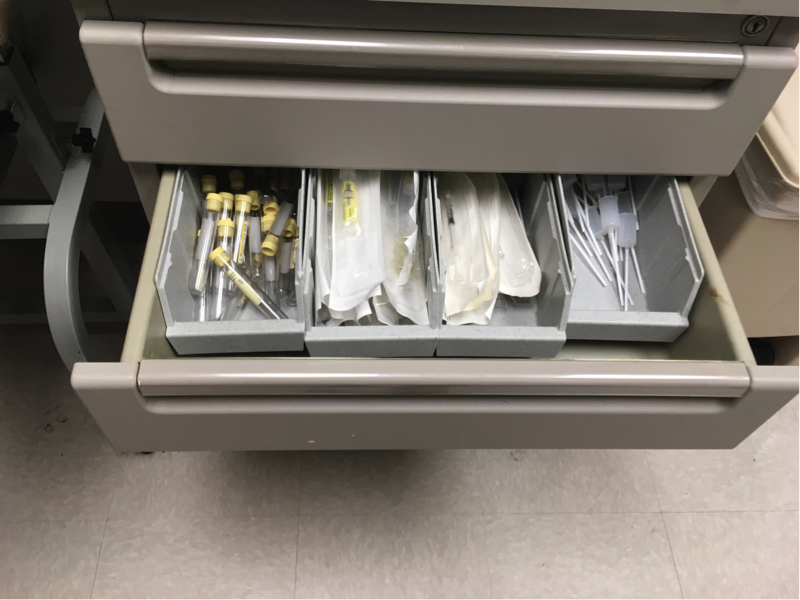 Phlebotomy Cart: Third Drawer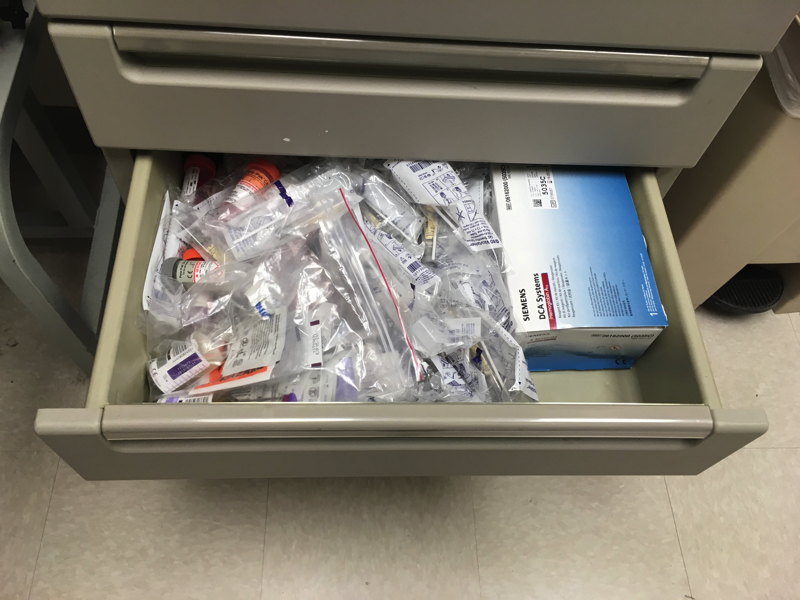 Left Cabinet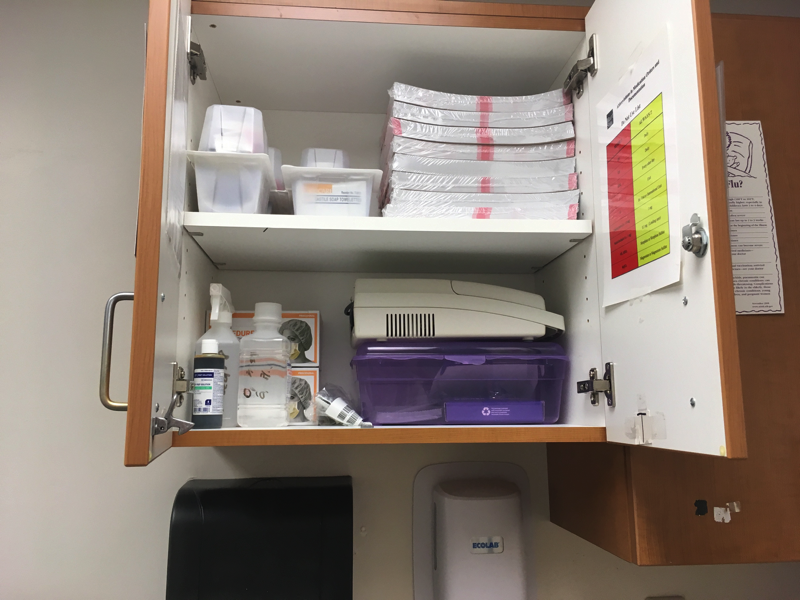 Right Cabinet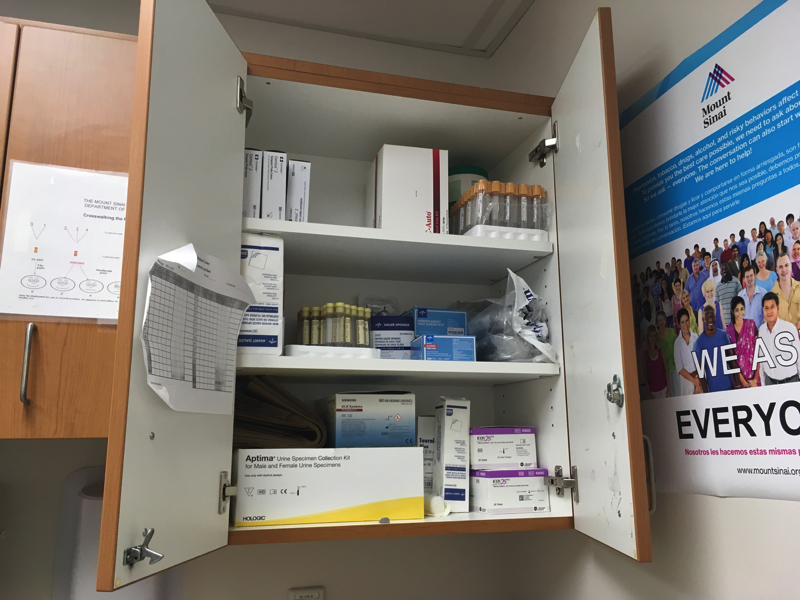 Cupboard Third Drawer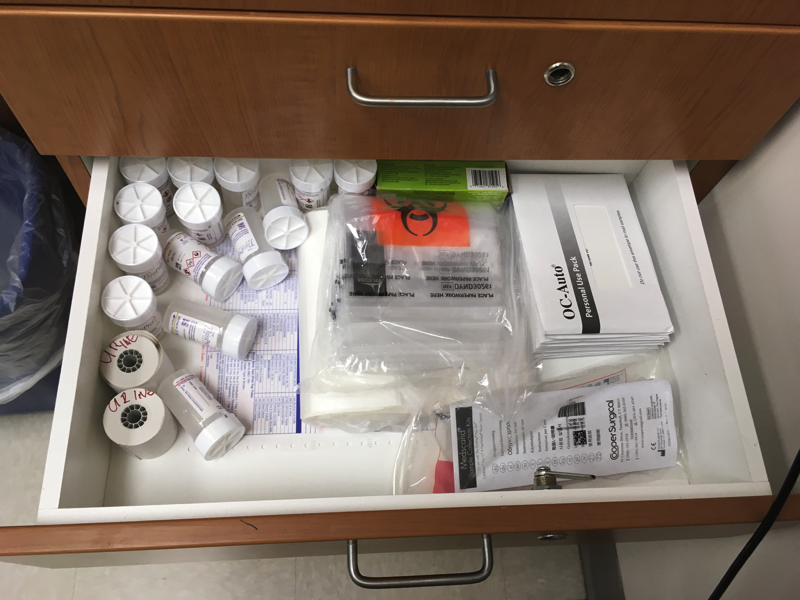 Cupboard Fourth Drawer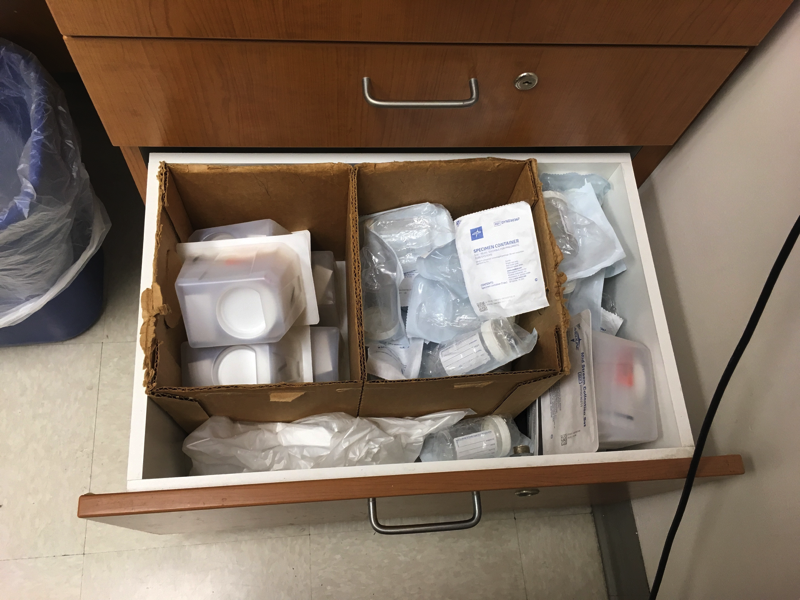 Nursing Room Cabinet
This is the room to the left of the one the head TS sits in, with the refrigerator of vaccines.